Hi, my name is Diana Stewart and I am the <![if !vml]> <![endif]>

in <![if !vml]> <![endif]>

With my husband <![if !vml]> <![endif]>

ohn and mother <![if !vml]> <![endif]>

hirley, we make up the team of JDS Paint Horses. Ever since I was little all I could dream about was horses. I never had those grand plans to go to the World Show (Any World) I just loved being with horses. At 13 years old I helped deliver my first foal and from that moment on, I was hooked on the miracle and magic of reproduction. Breeding, and the foundation training that goes along with the early handling has become my focus and passion. The anticipation of that blessed moment is unlike no other. Being apart of my foals first experiences in life is thrilling. Add to that the fun and excitement of color genetics and you have the key to my success. I am blessed to be a stay at home Ranch Mom and loving every minute of it.....
<![if !vml]> <![endif]>
I was born and raised here in Fallbrook. My Grandfather UE Calvert (Cal) settled in Fallbrook in the early 1940s after leaving Oklahoma during the Great Depression. The Calvert Family spent a few years in Oregon before moving to Fallbrook and setting down DEEP roots here. My Mother (Shirley Schmitt) was only 9 years old at the time the family moved here. The rest of her life has been spent here in Fallbrook. We are now 4 generation to live on the same Ranch that my Grandfather purchased in the early 1950s. My Mother met and married my Father in High School (Ron Jay) and together they had 2 kids. My brother Mark Jay and myself Diana Jay (Stewart) I met and married my husband John Stewart and together we have 2 beautiful kids, Danny Stewart (15 years old) and Bonnie Stewart (13 years old).
Beside being a partner in JDS Paint Horses my mother also owns CREATURE COMFORTS, one of the oldest family owned and operated businesses in Fallbrook today. I was the stores manager for 10 years until my first child was born (14 years ago) I went out on maternity leave and never went back. I'm still on Maternity leave-9 weeks is just not long enough to raise a child........Managing the store is now in the capable hands of my brother, Mark Jay.
NEWS FLASH...After 11 years on maternity leave, I have returned to the family business and I can now say, I'm back!!!!!!!!!....This time I am happy to be just a part time sales person. Come by our lovely NEW 6000 square foot store and say HI......We are now loacted at 720 East Mission rd in Fallbrook.......CLICK HERE TO SEE OUR NEW STORE
Next chapter, due to the slow economy JDS Paint Horses has gone out of business and I am actively looking for employment outside the family business. Any animal supply stores looking for a qualified sales clerk?
<![if !vml]> <![endif]>

1st Generation, My Grandfather-Cal Calvert in the Fallbrook Pioneer Days Parade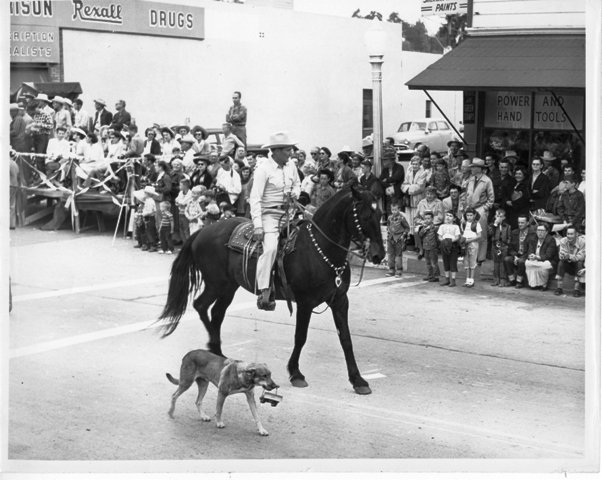 ---
The 2nd generation, My Mother-Shirley Schmitt getting ready to ride in a Parade in Oregon with my Uncle, Marion Calvert and My Grandfather.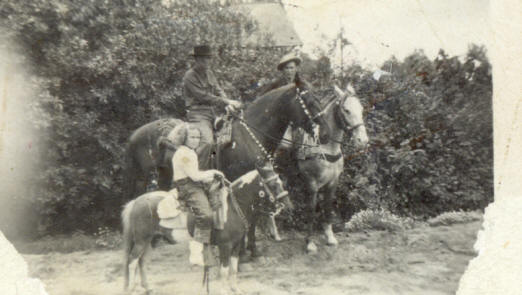 ---
The 3rd generation, Myself , Diana Stewart riding a Parade in Vista in an Arabian Costume. I was riding with a Parade group called CNAP (California National Association of Parader's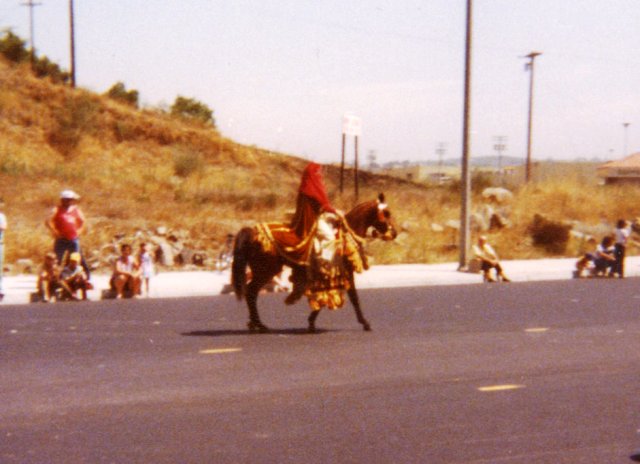 ---
The 4th Generation to ride in a parade, My daughter Bonnie Stewart riding with the Wyatt- Clawson Family in the 2007 Temecula Christmas Parade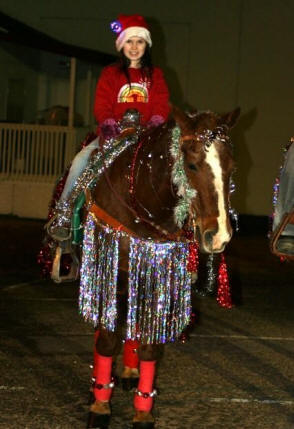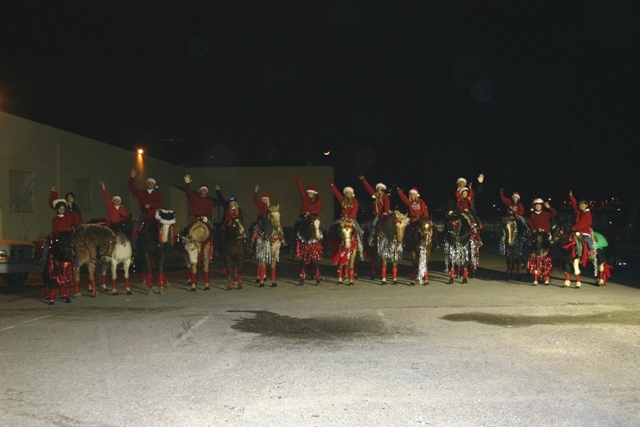 <![if !vml]> <![endif]>

John showing JDS Gold N Titan and JDS Sums Boys Dont Lie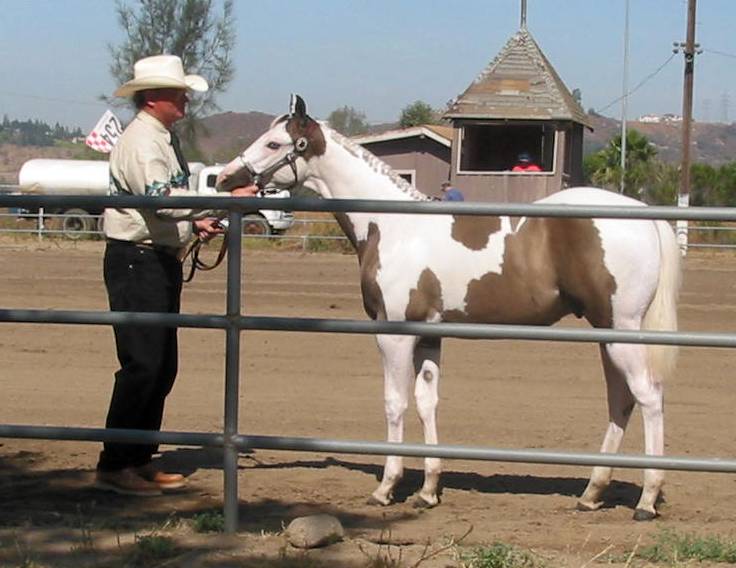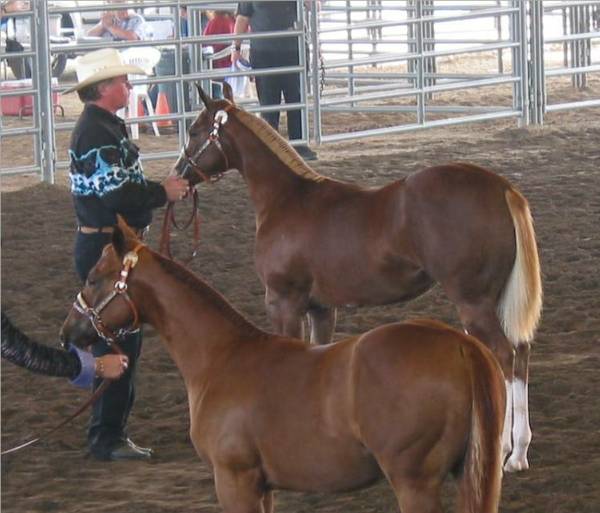 Bonnie moving the cows at Wyatt Ranch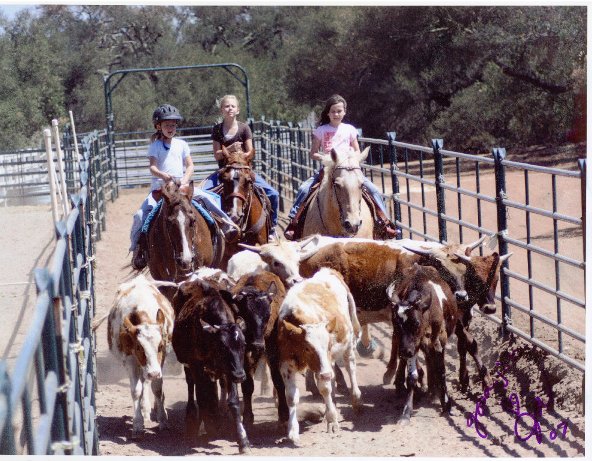 Picking up Bonnie from Rawhide Ranch-Bonnie and Me-That's Me riding in a Parelli clinic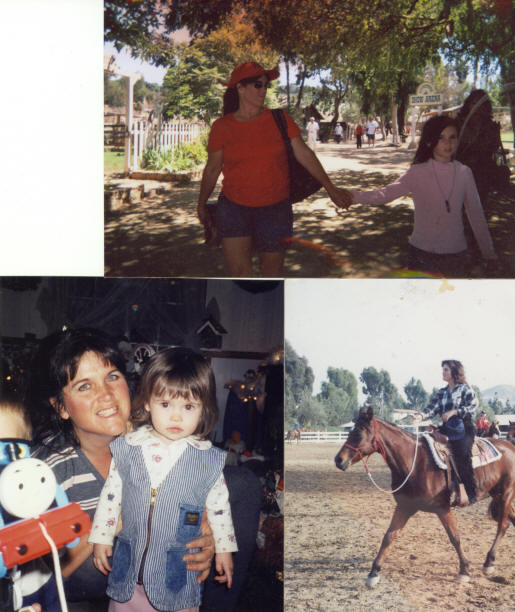 Danny riding Sedona at Fairbrook Farm